4 popular products that were made by accident
Food is not only the result of experiments, trials, and errors. It is sometimes a matter of accident or even an incident. We're telling you now about products that were received, made, or discovered in this way.
Bergamot tea (Earl Grey tea).
There are different legends of occurring of this tea blend. According to one of them that we find most believable, it happened during the shipment by sea. In a ship hold, there were bags with dried tealeaves standing below the citrus bergamot oil. Accidentally, probably, during the storm, the oil fell on bags and poured over on at least one of them, mixing its fresh citrus flavor with tea. Merchant owning this bag did not want to throw it away and so he sold it, whilst a buyer really loved the blend, also treating with it his friends and relatives, which loved it as well. Depending on the country you live in, the name of this tea may differ. It is most widely known as Earl Grey tea. Other countries name it 'tea with bergamot'.
Chocolate chip cookie had to be simply chocolate.
Many years ago, a woman named Ruth Wakefield ran out of chocolate when she was baking her chocolate cookies. She only had a Nestle chocolate bar, which she cut into chips and mixed them into dough hoping that chips would dissolve before or during the oven time. They did not and eventually, she had no choice but to put chocolate chip cookies at her table. Guests loved the new recipe really much and so she has been doing such cookies for many years. Even the Nestle Company has been publishing Ruth's classic chocolate chip cookie recipe on the packaging of its products for years, promoting the use of its chocolate.
Potato chips were invented as a protest
In 1853, one of the restaurant chefs was outraged by the decision of one of the clients to return his under-fried potatoes. Deciding to take revenge on this client, a chef cut super thin slices of potato and deep-fried them with lots of salt so they turned crispy. To his surprise, the client loved the new way of potato serving, as well as many other clients started asking for the same chips. Shortly after, the chef quit the restaurant and opened another one, The Crumbs House, where he has been serving the first chips to his numerous customers, experimenting with flavors.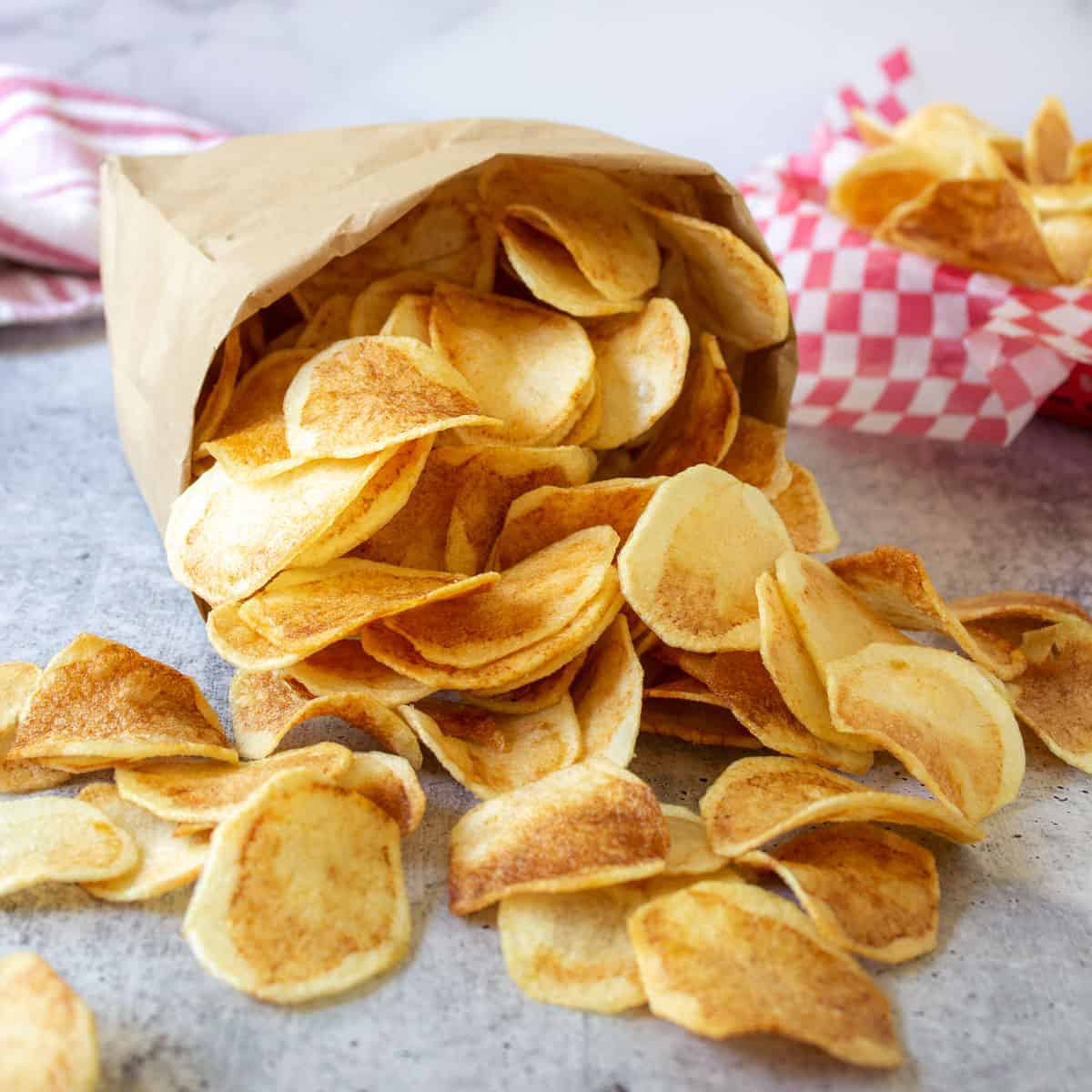 Ice cream in waffle was made out of despair for the end of saucers where ice cream was served
The ice cream was a pretty popular merch long before the waffled ice cream was invented. During one of the fairs in Saint Louis in 1904, ice cream was bought very quickly from a local seller, and it was served on saucers, which people had to return after they eat it. But saucers ran off pretty quickly yet there were standing a line of people wanting to purchase ice cream. Seeing the despair of an ice-cream seller, a neighboring waffle seller quickly made a cone from one of his crispy waffles, offering it to an ice-cream seller. The serving idea was so quickly loved even by people on the fair that the waffle seller started his own company in 1910 to make ice cream waffle cones.